Welcome to Riu Negril Resort
ClubHotel Riu Negril, Jamaica - All Inclusive 24 hours
The ClubHotel Riu Negril (All Inclusive 24h) is located on the beautiful, white, sandy Bloody Bay beach. The main building and 2-story adjoining buildings are surrounded by 45,000 sq.m. of gardens and have a total of 420 comfortable rooms.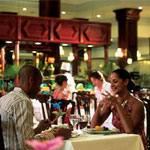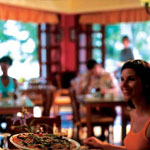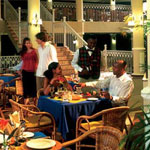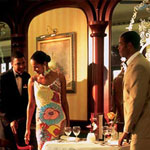 Geographic location
Located on Jamaica's west coast, in the world-famous tourist area of Negril on the island's longest and most beautiful beach, Negril Beach. A variety of different watersports are available. There is a wide choice of entertainment opportunities at the western end of Negril, about 9 km away.
The ClubHotel Riu Negril is situated right on Bloody Bay beach, a white sandy beach lapped by the turquoise-blue waters of the Caribbean Sea. Shopping center 7 km. Negril West-End 9 km.
Beauty/Wellness
Free of charge: Sauna. Whirlpool bath. At an additional charge: "Renova" Spa with a variety of beauty and wellness treatments and massages. Hairdresser.
Food and Beverages
All Inclusive
Full board. Snacks and drinks 24 hours a day.
Breakfast Buffet
At the "Green Island" restaurant from 7:00 a.m. to 10:30 a.m. Show cooking. Wholegrain products. Also available on the terrace. At the "Luigi" Italian restaurant from 10:30 a.m. to noon. Continental breakfast/snacks
Lunch
At the "Shadows" poolside restaurant from noon to 4:00 p.m. Hot and cold buffet. Show cooking. At the "Luigi" Italian restaurant from noon to 5:00 p.m. Pizza, pasta and salads. At the beach: Jerk station (traditional Jamaican barbecue), 6 times a week.
Snacks
24 hours.
Dinner
At the "Green Island" restaurant from 6:30 p.m. to 10:00 p.m. Buffet with starters and desserts. Buffet with national and international cuisine. Show cooking. Themed buffet twice a week. Optional dinner, reservations in advance required at: "Sir Andrew" Gourmet restaurant. "Luigi" Italian restaurant Grill Steakhouse.
Kids
Cots. Highchairs. Entertainment programme for children ages 4 - 7 and 8 - 12 at "RiuLand" kids' club daily. Separate children's pool, 7 sq.m. Playground. Babysitter on request day and night, additional charge.
Pool
2 swimming pools, 445 sq.m./377 sq.m. Whirlpool bath. Children's pool, 7 sq.m. Sun loungers, parasols and towels free of charge
Sport
All Inclusive
Tennis (2 hard surface courts) with foodlights. Table tennis. Gym. Multipurpose sports court. Volleyball. Aerobics. Aqua-gymnastics. Windsurfing. Sailing. Catamaran. Kayaking. Snorkeling equipment. 1 introductory scuba diving lesson in the pool.
At an additional charge
External providers: Jetskiing. Waterskiing. Scuba diving.
In the neighborhood
Golf: 18-hole course at "Negril Hills Golf Club" 10 km.
Beach
The fine, white, sandy beach of Bloody Bay is located directly opposite the hotel. It stretches for over 3 km and gently slopes into the shallow ocean. Sun loungers free of charge.
Entertainment
Daytime
Sports and entertainment programme for adults daily.
Evening
RIU entertainment, shows or live music every evening. "Pacha" discotheque 6 nights a week.
24 Hours All Inclusive by Riu
All meals, snacks and domestic and imported alcoholic and non-alcoholic beverages in all the ClubHotel bars and restaurants. Snacks and beverages 24 hours. Periodically refilled minibar and liquor dispenser. In-room safe. WiFi in the lobby for 90 consecutive minutes per day.
Daytime programme for adults and for children (ages 4 - 7 and 8 - 12) at "RiuLand" kids' club daily. RIU evening entertainment, shows or live music every night. Complimentary entrance to the "Pacha" discotheque (drinks free of charge).
Tennis (2 hard surface courts) with foodlights. Table tennis. Gym. Multipurpose sports court. Volleyball. Aerobics. Aqua-gymnastics. Windsurfing. Sailing. Catamaran. Kayaking. Snorkeling equipment. 1 introductory scuba diving lesson in the pool. Sauna. Whirlpool